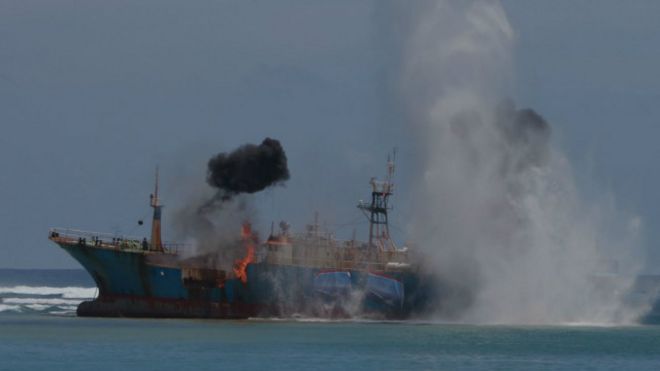 Viking ship, Nigeria flag, Interpol red notice bombed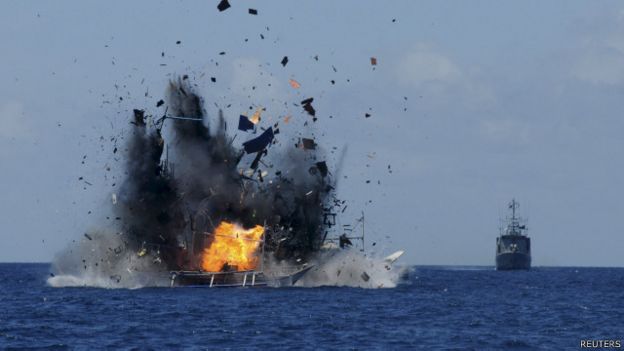 An illegal fishing in Bitung sea, North Sulawesi in May 2015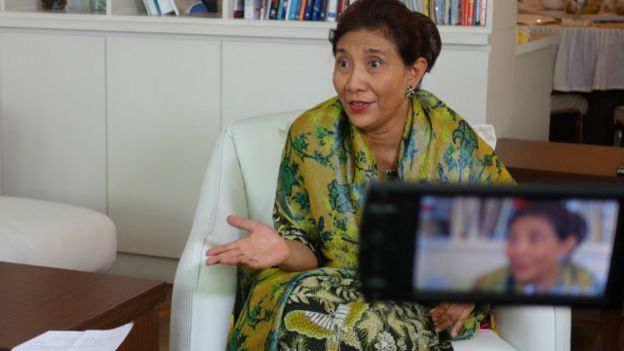 Minister of Fishing, Susi Pujiastuti not scare to sink illegal fishing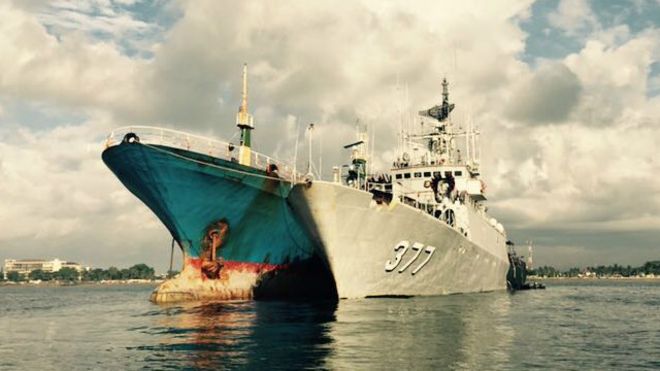 Indonesia marine sufficient logistic to go after illegal ships
Where are the other ship ??? minister Susi Pujiastuti asking
Monument for fighting against Illegal fishing at Pangandaran, West Java
"If you came to Indonesia sea illegally, you will be jailed and your ships will be bombed and sinked", said President Jokowidodo or Jokowi.
This policy taken after new Government run the country since October 2014 ago. Only in 2 and half month captured 40 ships and all will be sinked to the bottom of the sea.
Minister Susi Pujiastuti was former fish business woman who knew everything about fishing business in Indonesia. She knew who are the bad fishing companies and how much fish catch illegally for decades.
Recently, new Government allocated sufficient budget to go after illegal ships, including gas for the Marine, Air police ships and Ministry ships.
Hopefully poor fisherman will elevate their income and Indonesia public will consume cheaper fish in their healthy menue. And Indonesia get more income from export the best quality fish in the World from the longest sea shore in the World after US.
For fisher man from abroad, please welcome to our water formally, you will treated respectfully and for sure, guarantee will earn reasonable profit.
Posted by Pinondang Situmeang, emai : c2_pin@rocketmail.com