Not only UK and EU watching the reaction or the effect of UK leave EU but also the rest of the World including us in Indonesia especially the effect to the currency and shares market. The vote result are 52 : 48% to leave EU after 43 years as a member of EU.
Shares price in the morning in Europe market all fall down vary from about 6 - 9% and Pound Sterling fall down to about 9 %. Governor of Bank of England have statement to calm down the market that he would flood the financial market and take necessary measures to calm down the stability of financial market. Asian market fall down sharply as well after UK leave UE.
Result of referendum to leave EU urge UK Prime minister, David Cameron to resign today because he opted remain in Europe Union. Ultimately he step down. By UK out of UE, the member remain 27. Many analysis that some EU members will follow UK step out from EU.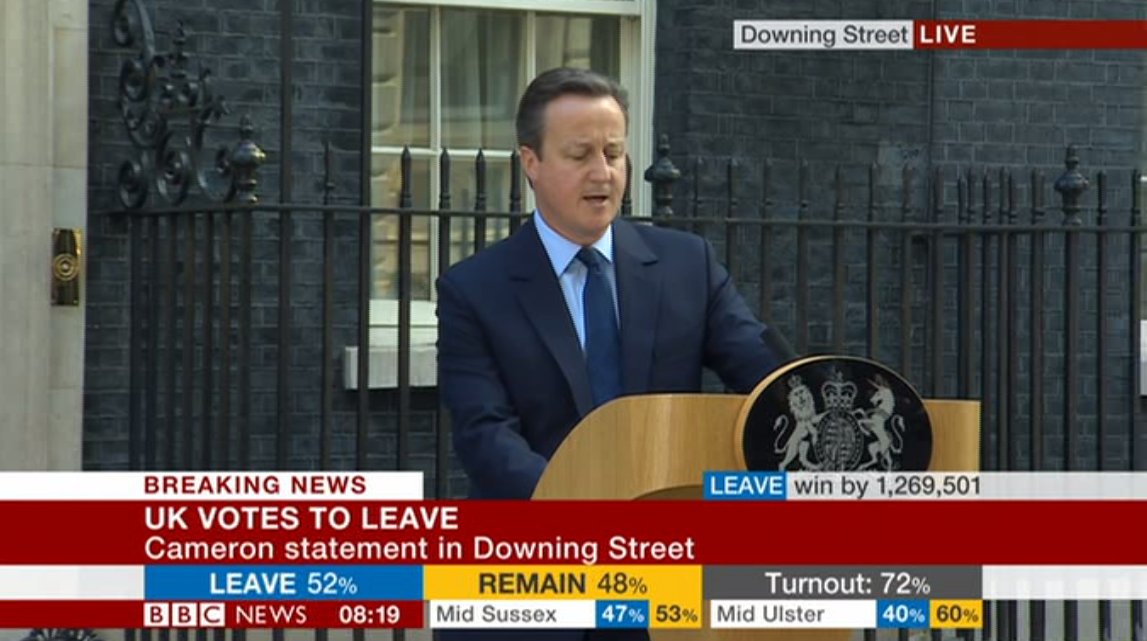 So many Europe leaders expected that UK will remain in Europe Union but reality reverse the result, citizen of United Kingdom preferred to leave UK. We knew President Obama, US Chief of Federal reserve, Ellen and George Soros urged UK not leaving EU with the negative effect of leaving EU.
Look forward weeks, months, years the effect of UK referendum to EU members countries and the rest of the World. UK citizen wish UK independent to rule the country as a strong country in the World.
Posted by Mr.Pinondang Situmeang, Jakarta.
Email : c2_pin@rocketmail.com