Under construction, November 2015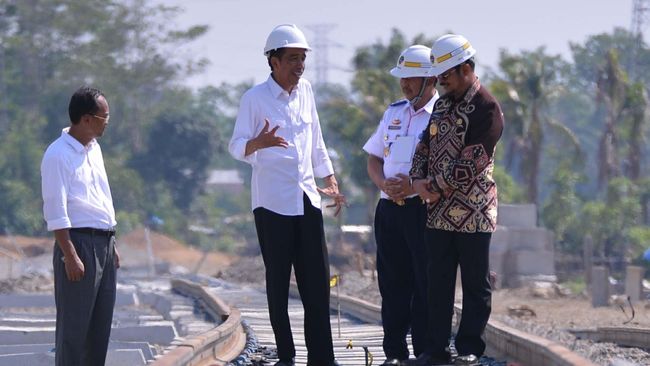 President Jokowi on the spot at Barru district
For the first time since independence day in 1945, new Government under President Jokowi, Sulawesi or Celebes island in the East part of Indonesia will have a rail way. The rail way, 1.700 kilometer long will connected Makassar city in the South and Menado city in the North. Projected will completed in year 2018.
This rail will connected with airport and harbors in order to faster carry mass passengers, goods transportation and to reduce transport cost in this island. And by the rail way, local or foreign Investors expected to come to this island.
Ground breaking on August 12, 2014 and in December 2015 finished kilometer 16,1 km from Barru to Pare pare town. Actually, in Dutch era, 1923 the old rail way operated, connected Makassar city - Takalar tow, 47 kilometer. But stopped when Japanese rule for short period of time in Sulawesi.
Posted by Mr. Pinondang Situmeang, Jakarta
Email : c2_pin@rocketmail.com