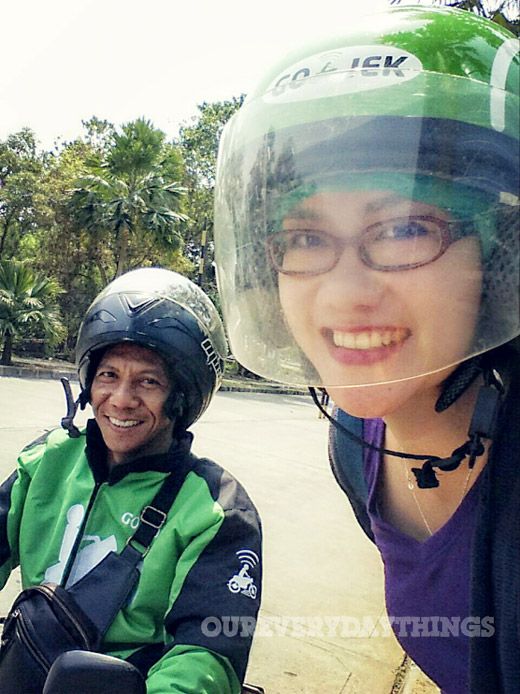 I paid special attention to on line bike drivers in Jakarta city, Indonesia capital. They served many kinds of services, make life easier, convenient and cheaper. They were served not only passengers but also good/documents and food delivery. The cost are cheaper with or without the tip.
That was why not so long time ago the taxi drivers organized big demonstration against Grab and Uber taxis and on line Bikes as well. On line bikes steal their customers.Some on line bike drivers got injures.
The number of Gojek and Grab bikes grow fast not only in the capital city but in many big cities as well like Medan, Bandung, Yogjakarta, Surabaya city etc. The impact was good for economy created new jobs with less education. Also decrease the cost of transportation especially for middle and lower class of citizen.
Not as Grab bike application that developed abroad, Gojek application was Indonesia origin and not for foreign usage. This business grow very fast beyond expectation of the developer.
For tourist who visit Indonesia, please try this vehicles around the city, see for yourself how the people live and interact with them. Don't worry everything will be Ok, safe. See beyond your hotel room. Unforgettable memories.
One thing need to be train to the drivers, please do not watch the phone while driving as used to be to find the address. Please take a rest, stop for a while if you want to see the address you want to find. It may endanger yourself and other too.
Posting by Pinondang Situmeang
C2_pin@rocketmail.com